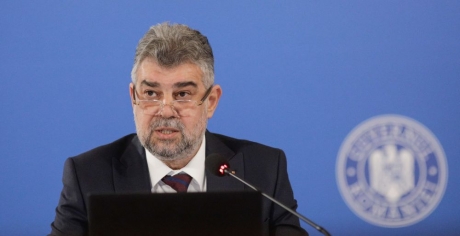 Romania won't be able to move forward without reforms, won't have access to OECD (PM Ciolacu)
The social-democrats national leader, Marcel Ciolacu, declared on Wednesday night for the Antena 3 CNN private broadcaster that for him, as prime minister, the most important objective of the coming year is the continuation of the reforms undertaken through the National Recovery and Resilience Plan, emphasizing that without them Romania would not have access to the Organization for Economic Cooperation and Development.
"It is Romania's turning point, reforms are needed in the budget system, they are obvious. Everyone says: what happened to you when you have a four-election year? Because Romania can no longer afford it. Romania must implement all the reforms in the National Recovery and Resilience Plan for real, and not through of according to some people's minds," Marcel Ciolacu said.
The prime minister highlighted that, in order to achieve these objectives, he has no problem conducting direct negotiations on the commitments in the National Recovery and Resilience Plan with European officials.
"I understand that I am the first prime minister who did this. I have not the slightest problem explaining how Romanians are in reality, what Romanians can accept and what Romanians cannot accept, what are the injustices that the Romanians had during communism and which they no longer accept at this moment. And, mind you, this dialogue exists. There are technical teams at the Ministry of European Investments and Projects, at the Ministry of Finance, specialists and people that the (European) Commission accepts as negotiators, as partners in dialogue," Ciolacu also declared.
AGERPRES